For kids, a trampoline is such a wonderful addition to the backyard. They could do lots of fun activities on it and pass the time happily outdoors. A lot of parents these days are looking for ways to keep their kids away from the screen and look for more fun activities that would keep them moving.
If you're one of those, then a trampoline would be a perfect match to your backyard. Trampolines these days are already easier to set up and has a lot of safety features so you don't have to worry about the safety of your kids while playing on it. It keeps your kids active and helps develop their gross motor skills while just playing on it.
If you're planning to get a trampoline, be sure to consider who will use it and how many people will use it at a time. Shop trampolines by shape and size and find the perfect one for your family. If you already have a trampoline in your yard, here are some fun activities you could do aside from plain jumping on it.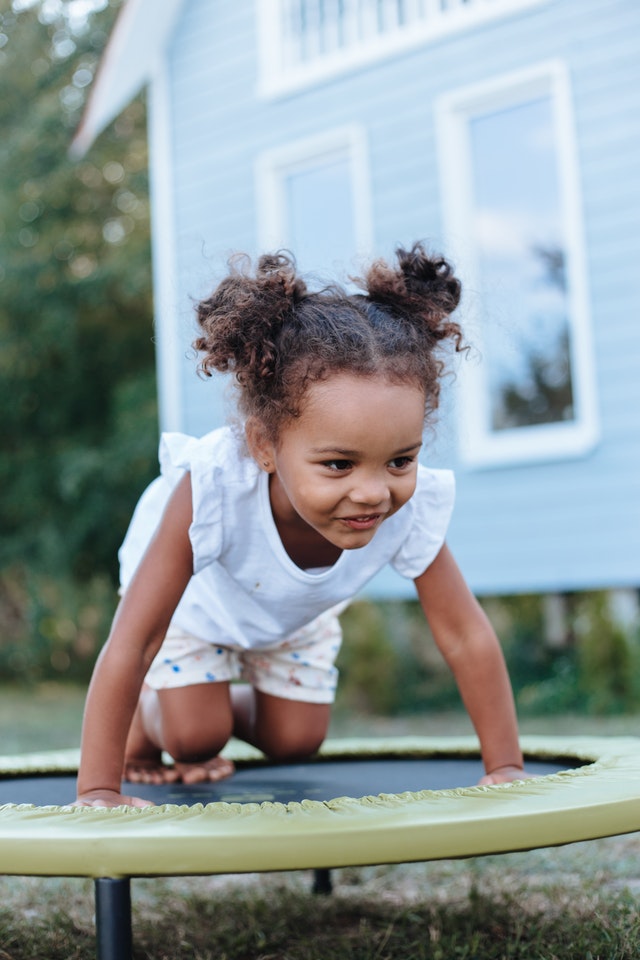 Trampoline Ball Pit
Whether your kids are younger or older, they would surely love a trampoline ball pit. This is perfect especially for a netted trampoline. Simply throw in some balls into the trampoline for an instant outdoor ball pit. Your kids would surely love it seeing the balls bounce with them as they jump on the trampoline. You could even play a game and see who shoots more balls out of the trampoline by jumping hard enough.
Light It Up
The summer months is a perfect time to stay outdoors. Lighting up your backyard trampoline creates a beautiful and cosy spot where you and your kids can relax and enjoy the night outdoors. Simply put up some fairy lights on top of the trampoline, place a comfy blanket and some pillows, and you'll have a cozy outdoor spot instantly perfect for story time or just staring at the night sky.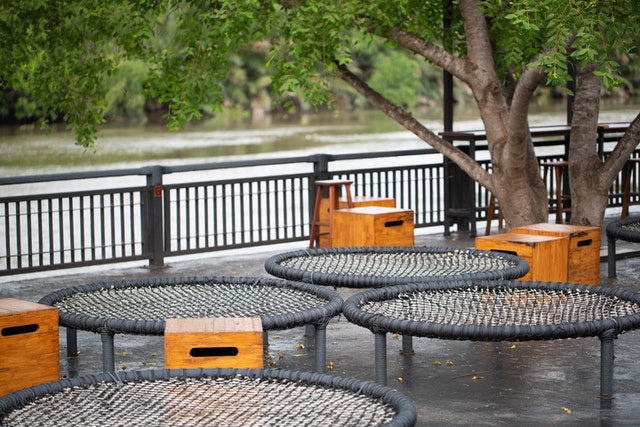 Trampoline Fort
Forts and tents are like magical places for kids. No matter how it looks like, kids do love the idea of having their own fort where they could play silently on their own or with their friends. Underneath the trampoline is such a perfect spot to be transformed into a fort. Since it doesn't sit up much higher from the ground, it is easy to cover up the surroundings of the trampoline with sheets and create a hidden fort underneath.
Sidewalk Chalk
Lastly, if your kids are fond of playing sidewalk chalk, they could still do this on a trampoline. Sidewalk chalk looks vibrant when written on the trampoline and it's safer for the kids' hands to write it on a smoother surface than on concrete. They would surely have a good time creating their own artwork while passing time outdoors.
There are plenty of fun things that can be done with a trampoline. Just be creative and think about the different ways to have more fun with it.